Featured
UX Design
Code
WorldBuilding
---

LEBANOCRACIA
---

Independent | 2019
Mentor: Cesar Hidalgo
Collaborators: Angelo Mikael, Alia Bader, Ali Noueihed, Carla Saad, Rossi Habibi, Layanne AlHorr
Duration: 2 weeks


---
Background
A mirror platform of Chilecracia, Lebanocracia was developed to gauge protestors' needs and priorities in Lebanon.

---
Problem
With more than 150,000 answers and up to 8,000 participants in a period of 2 weeks, we received a lot of positive feedback in addition to cricitism and concerns. While our intention was to have people respond to approximately 80 to 90 questions, they were only answering to 20. I decided to improve on the user experience in order to get better user engagement.
How might we improve the experience to have more voter engagement from 20 votes/person to 90 votes/person?
---
Approach
01
Collect
Whatsapp critiques
02
Sort criticism
User needs


03
Design
UX additions
04
Results
Data


---
Research

1. Whatsapp critiques




2. Findings

These were some of the negative critiques received by a large proportion of voters:

_01_

Too long "Tawileh!" (x17)


_02_

Doubtful about representation: suspicious about political affiliation of other voters "only pro-7irak" (x15)


_03_

Felt the need to send whatsapp text to add reforms although there is a tab for that (x5)


_04_

Confusion repetition of reforms (x14)
_05_
Unclear what the next steps are (x21)


_06_

Where is the submit button?" (x23)
"When does it end?" (x25)


_07_

Needed to have more information on the political reforms that were convoluted with a "small description" (x25)


_08_

Very hard to choose between most of the pairings (x15)
---
Ideation
---
Design Features
_01_

Process bar or similar

_02_
Add Share button (to engage voters in spreading the platform)
_03_
Add results, add reform and learn more buttons after voting
_04_
(?)
icon to learn more on said reform
_05_
Information on IP security


_06_

"Is it difficult to choose?"
when >20s, and prompt to
PASS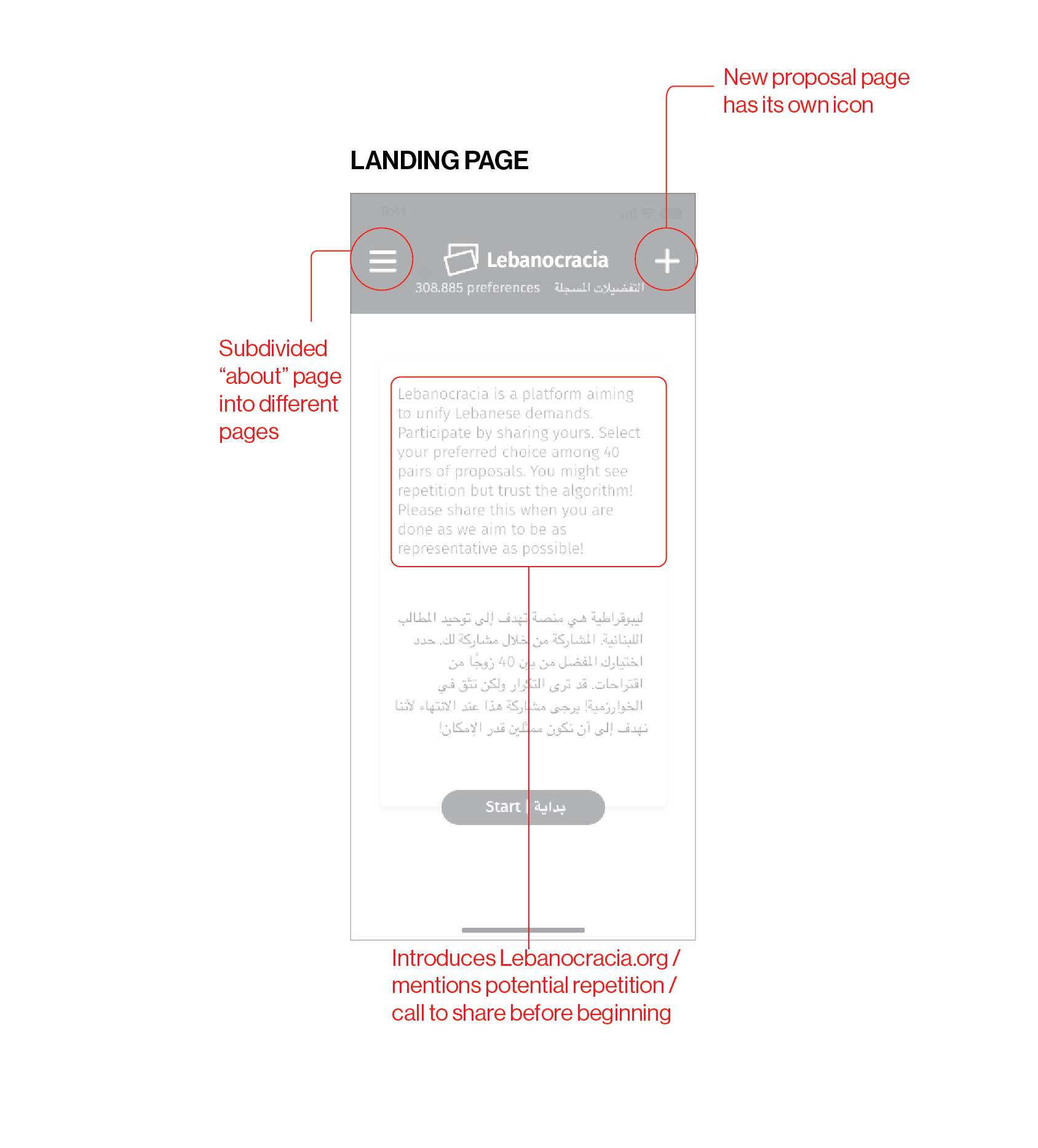 ---
Prototype
---
Outreach
Interview with MTV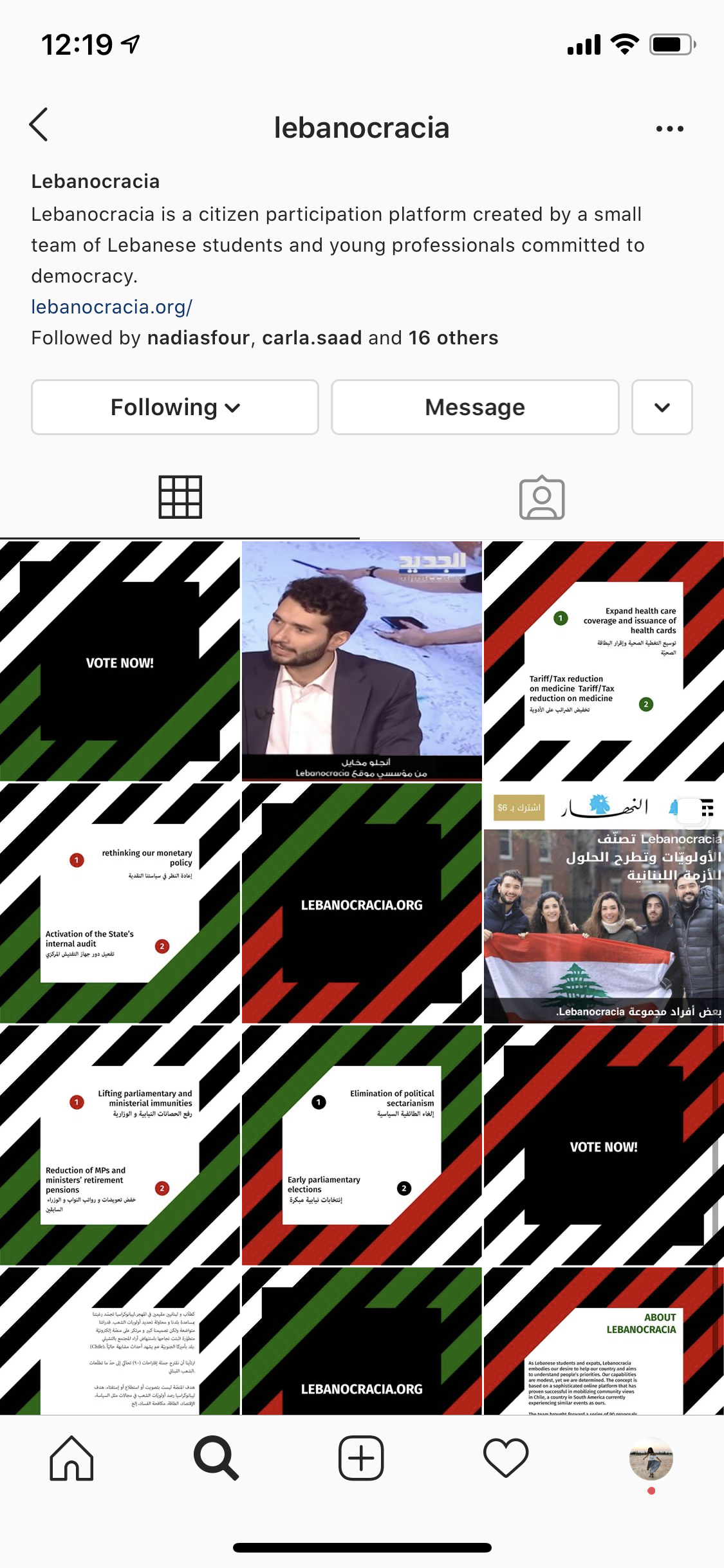 Social Media Outreach
---
Results
This improvement allowed us to increase length of voter participation by 40% - for the coming two weeks. With the old interface, people were responding up to 20 questions, and with the new one they were responding to 32 questions. We later considered to lower the bar to 50 questions per user, and got an further increase to 40 questions per user.


Eventually we got 307,235 answers and decided to move to the next phase: data analysis and a webtool for sharing the data (in progress).